I´m still on a journey...
Usually we have a look out for the new year, setting goals and  wishing for things we don´t have, yet.. I mean don´t get me wrong, that´s totally ok. But sometimes we forget all the way that is lying behind us... The path that we´ve already been on, the challenges we´ve already faced and the goals we´ve already achieved... So I thought this year, I´ll face that and have a close look on what happened in 2017 on my creative site.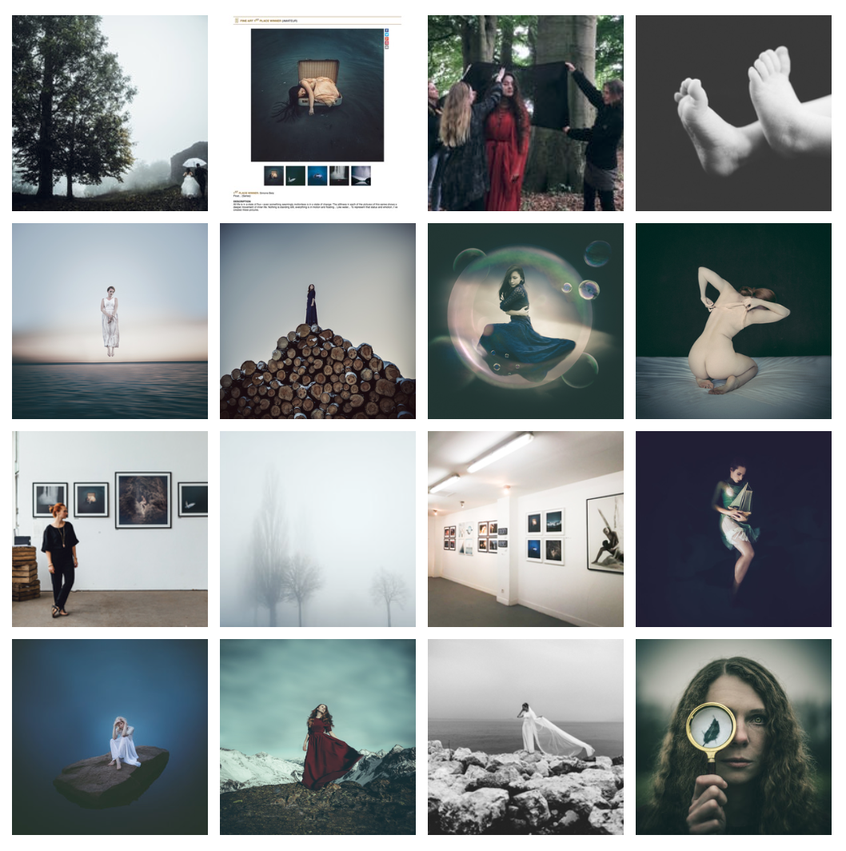 ---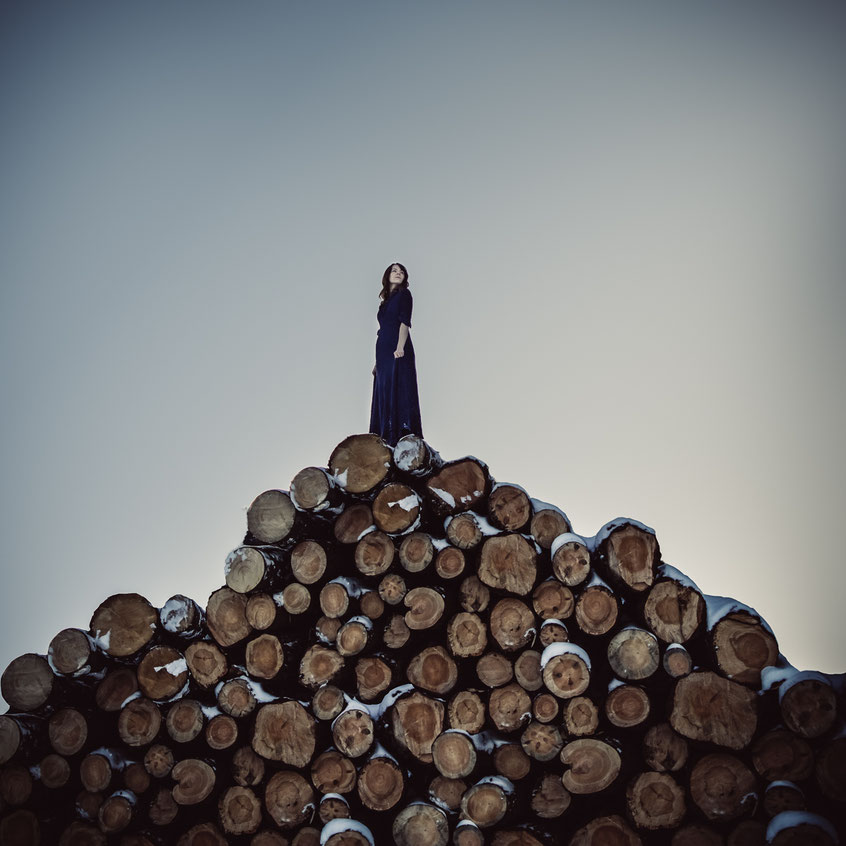 The year started with a incredible cold January... -15 °C... freezing... And what do I do? I go out and take some pictures with my new friend, and creative soul Caro, from Foxografie... We were both getting a little bit crazy, but sooo excited about the snow that we just had to do it. In mini tiny sessions of a couple of minutes we´ve taken pictures and jumped back in the heated car drinking some tea (some might have contained a little bit alcohol ;-) )
I´ve also met Emily, another wonderful, beautiful soul and I started an analogue project with her. Originally I´ve planned to do one analogue picture every week... But I didn´t finish it.... I guess failures are also part of the process ;-) She is an awesome model, you can find her work here: Emily auf Fotos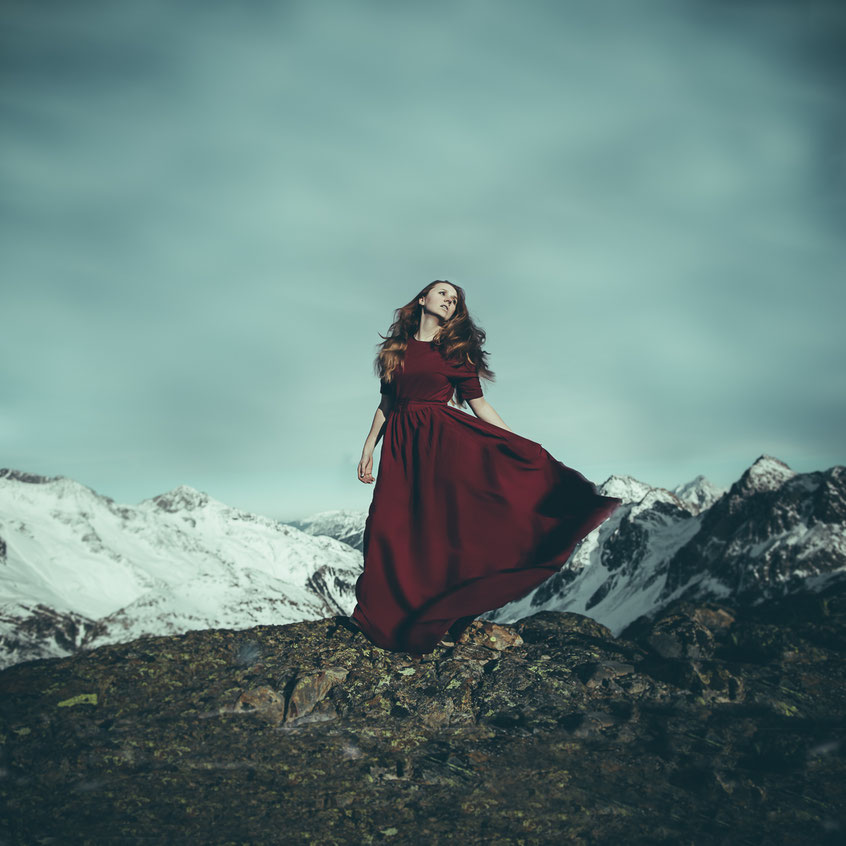 At the end of the month I travelled to the Austrian mountains. But while everyone else went skiing or snowboarding, I´ve decided to follow my heart and do something for me and my soul... So I did a hiking tour, it was empty... no one walked my path before on that day... I´ve put the first steps into the new falling snow... The weather was gorgeous and I decided to put this feeling of being free and always having the ability to make your own decisions into a self-portrait. Again, it was freezing (seems like there is a pattern....) but totally worth every second....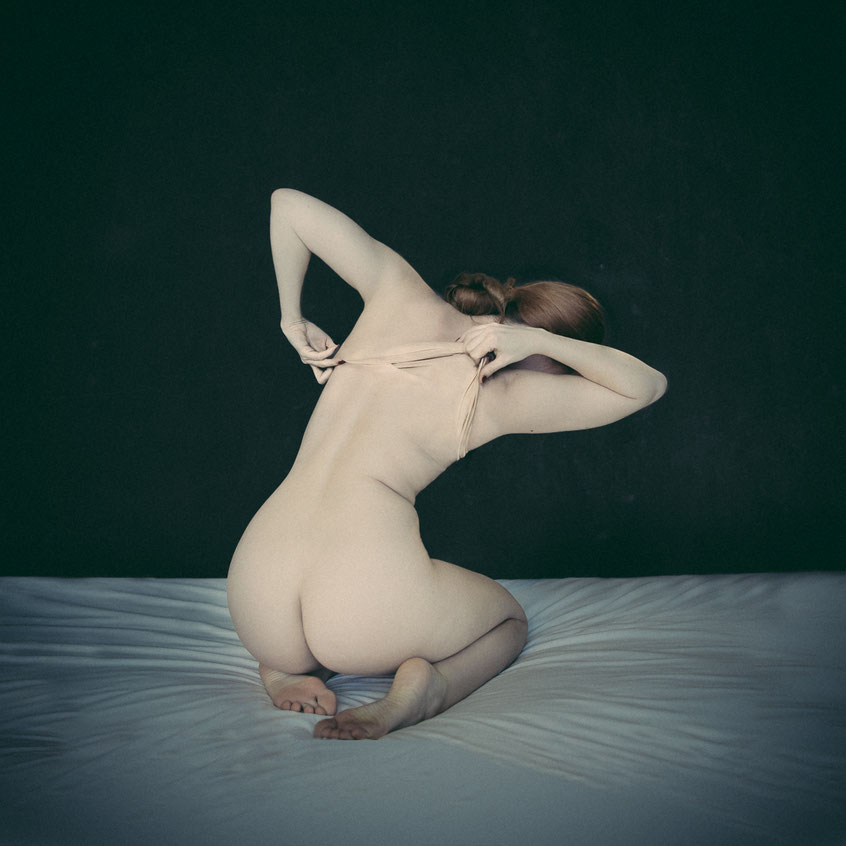 "If you want to know, life is the principle of self-renewal, 
it is constantly renewing and remaking and 
changing and transfiguring itself..."
- Boris Pasternak -
Some of you might not know, that I don´t do photography as a full time job... I´m currently working, to fund my living in the medical industry and for that I´m travelling a lot... I mean really a lot, so I´m spending much time in lonely hotel rooms... But sometimes they inspire my creative soul. So also with that one. I just loved the dark, grey wall and needed to do something with it... I´ve had the idea in mind to show the transformation process that everyone has to go through. Life is a constant process of self renewing... It´s in a constant flux.. Nothing stays the same. Some chnages have bigger impact... Some are just little ones, we might not even notice. The most painful changes are the ones that happen within, where our ego stands in our way and we have to be calm and patient with ourselves... In the end it feels like grabbing your old skin, and renew yourself... Just get rid of the old surface and start a new beginning...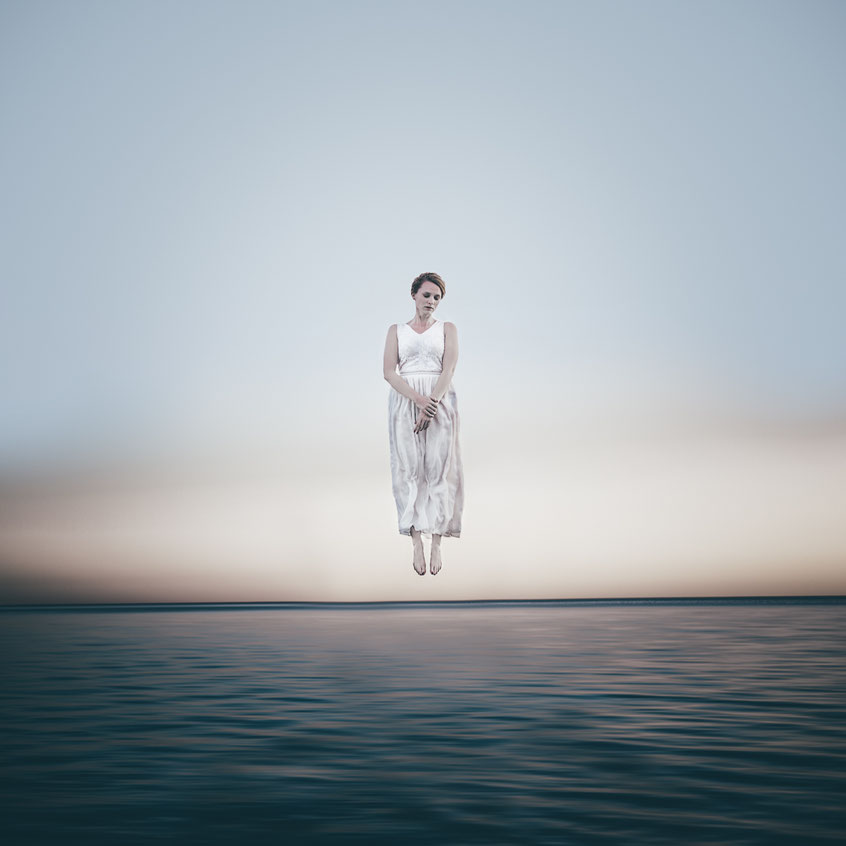 When I first thought about 2017, I thought I haven´t been on a real holiday this year... But when I´ve had a loo through my pictures I actually realized I went to Mallorca in March... It seemed so far away, like not even part of this year... It was a very spontaneous trip, cause I´ve just had one week of from work and had a look what I could do... And somehow Mallorca was on my mind, not that far away, but already nice weather, lovely landscape and ocean, perfect combination... I also went with my lovely mother who helped me with taking this self portrait <3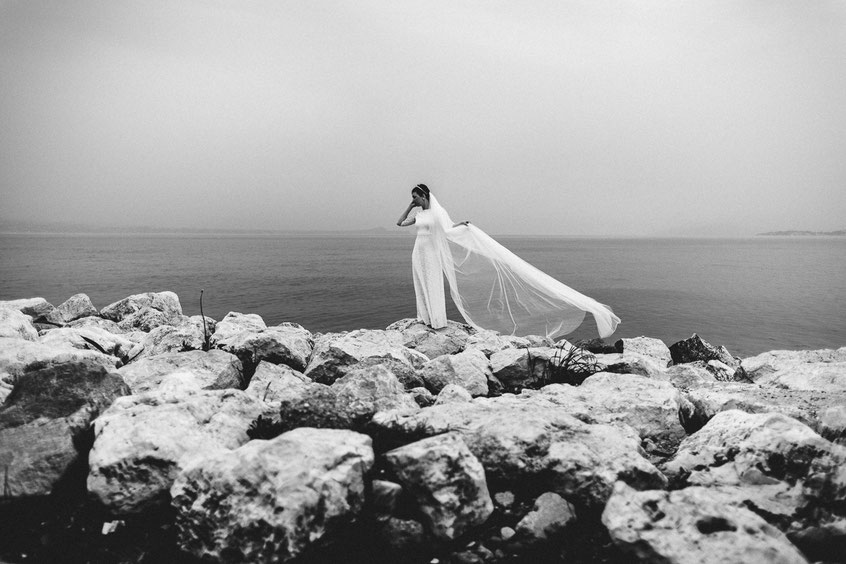 Spontaneous trips are usually the best... And if they are combined with road trips, even better... In April I´ve decided with a friend to drive down to lake Garda, in Italy... Around seven hours drive and we were there... Italian little villages, tasty ice cream, a lot of coffee, and awesome, mouthwatering food... Awesome also, that my friend Sabrina was so lovely to jump into a wedding dress for me and we´ve taken some pictures for my wedding portfolio... 
Very spontaneously I´ve also met the wonderful Kim who is not only a wonderful model, but also a great photographer. Please check her out on instagram - _amiyumi_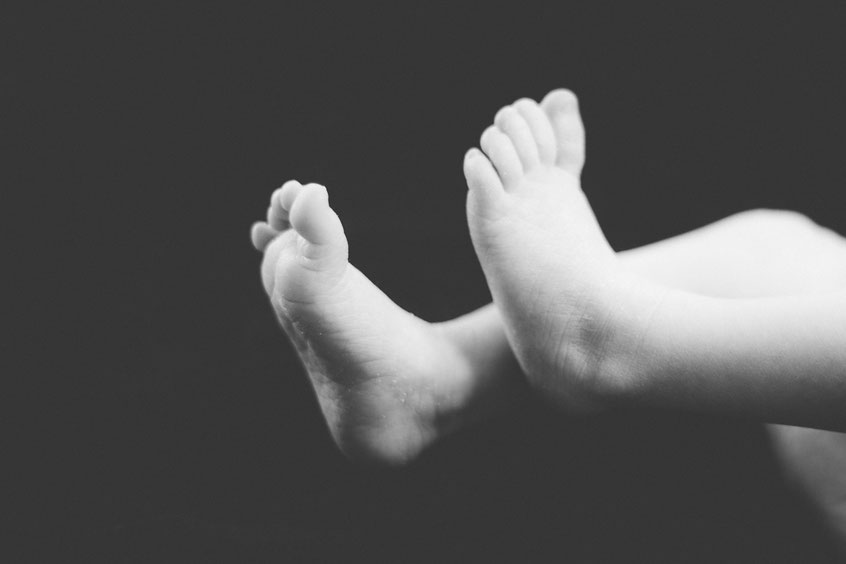 Something a bit more personal.... I´ve became an auntie... I mean how awesome is that? You can be the cool aunt who allows more than the parents, and goes on crazy adventures with the little one... It´s also a great excuse to act very stupid, just to make the little one laugh... And I can tell you his smiles are heart melting...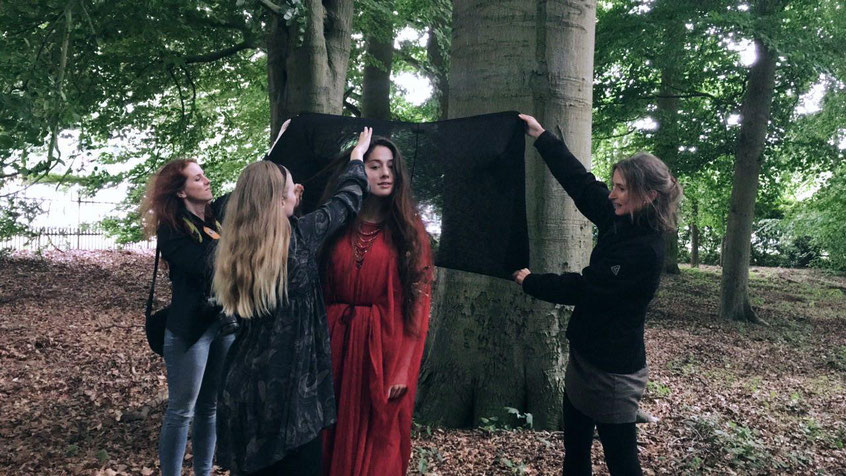 Finally... In the beginning of June, I was able to attend a workshop of Brooke Shaden, one of my favorite photographers since a long time. She´s not even a great soul, and an awesome photographer, but also a very inspiring person. The workshop itself took place in Holland and was extraordinary... The goal was not to learn what she does, it was more to be inspired and that we´ll make up our own thoughts and learn different inspiration techniques, like for example guided daydreaming... I felt like a child again... Awesome...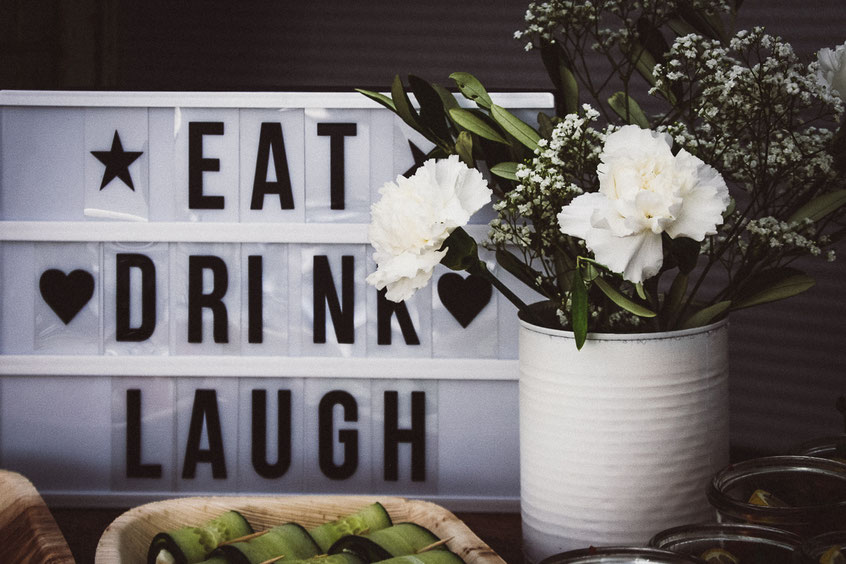 I´ve turned 30! Insane, hugh? I don´t know how that happened....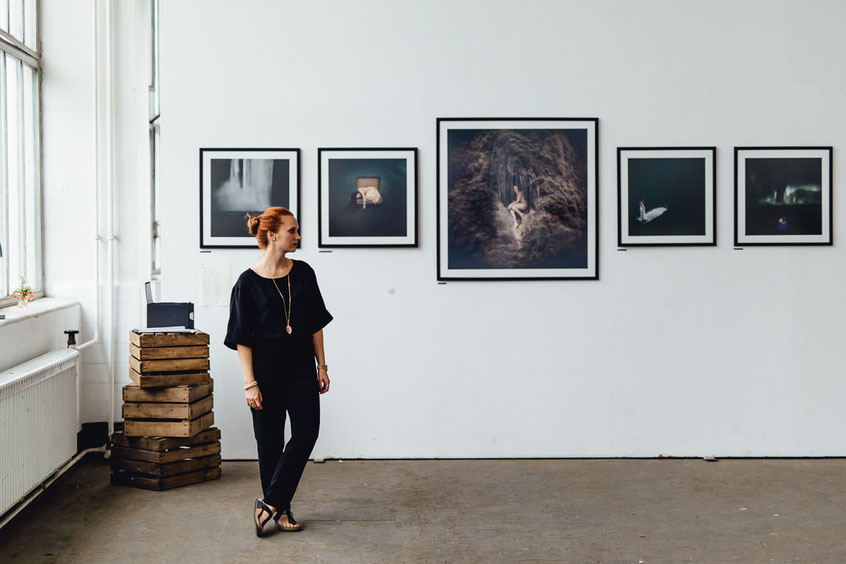 Pictures are supposed to hang on a wall! That´s a fact to me... They´re not supposed to rest on a hard drive or on mobile phones or wherever... So in 2017 finally my first exhibition took place... I thought a lot about how that could happen and how I could make it possible... As in the area where I live (Nürnberg - Germany) photography as an art form is not really well known I thought to put up my own exhibition, and invited 10 other wonderful photographers around my area to take their best pictures together and create an exhibition on our own... VIEW11 was born... And suddenly it became true... I still can´t believe it... So many people attended and we´ve had a wonderful show... Thank you everyone who made that possible... I love you all <3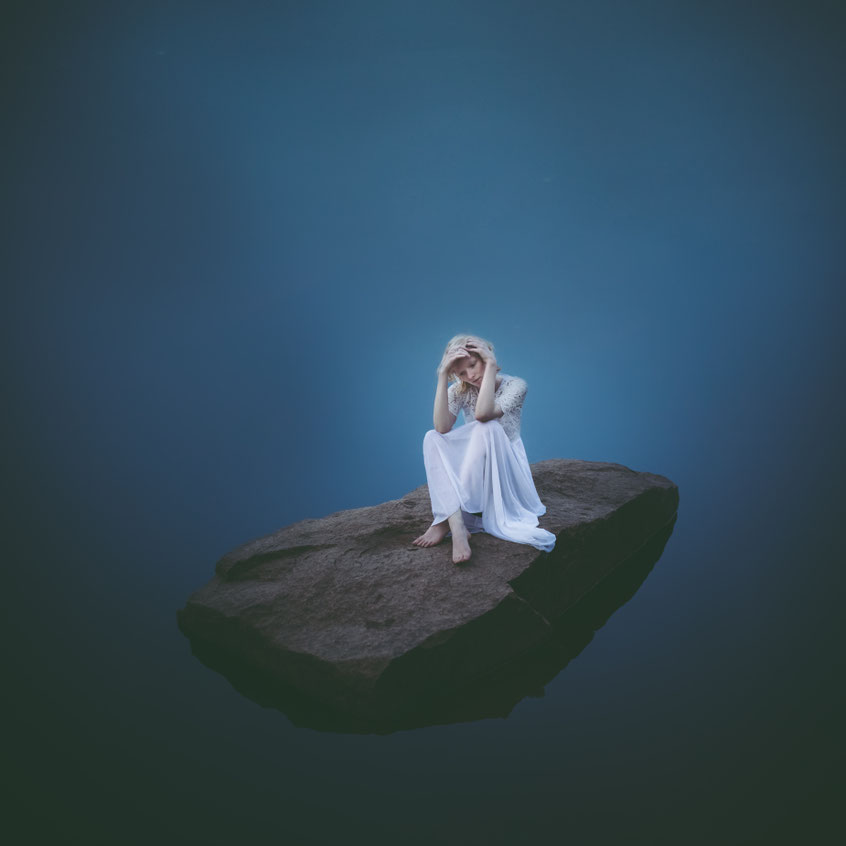 Together with some other creative souls I´ve had the chance to spent some nice days at the Harz mountains in Germany and realized how beautiful even our small country is and how little I know about it... So I´ll encourage all of you to go out and explore the places around you... They are incredible inspiring...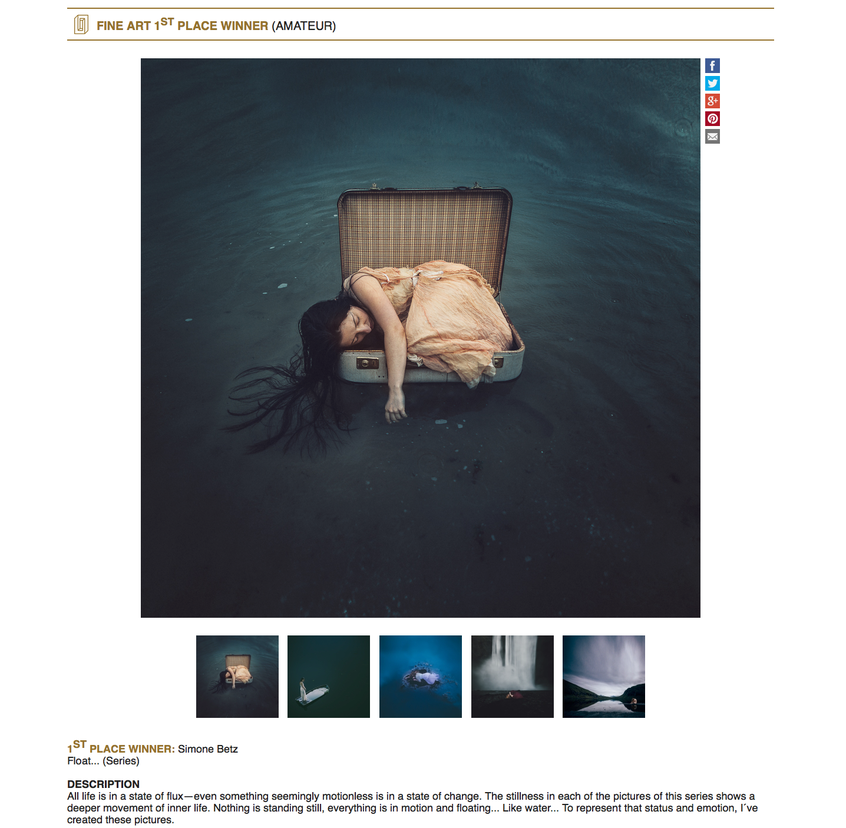 This year was sooooo incredible... I won a photography award... I mean, ok it´s just the category FineArt and there are many awards out there, but hey... It still is something... I am the hardest judge to myself, I´m never 100% satisfied... I always try to be better and better... And there are so many awesome photographers out there who do amazing work... so it´s not the oscars... But to me personally it means a lot... It means, that I can touch people, that I create something meaningful and something (some) people like to look at... and even maybe create emotions within them and help them, encourage them that this beauty or this emotion is also within them... within the viewer... and that to me is extraordinary... I have no words that can describe how grateful I am for that...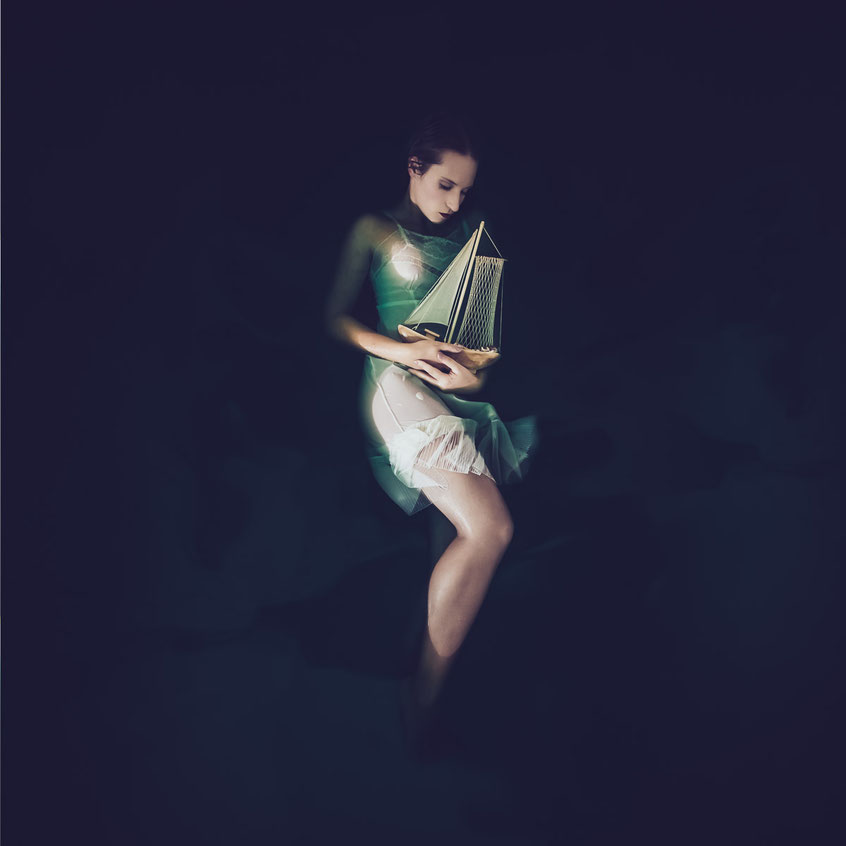 Some weeks later... some other, wonderful people and we went crazy... I mean there is so much creative energy around when people with the same passion come together! So instead of being envious go out and do something together... Encourage, help and support each other... Each art will be different and individual, cause every artist is unique... Thank you wonderful people for making this happen!!!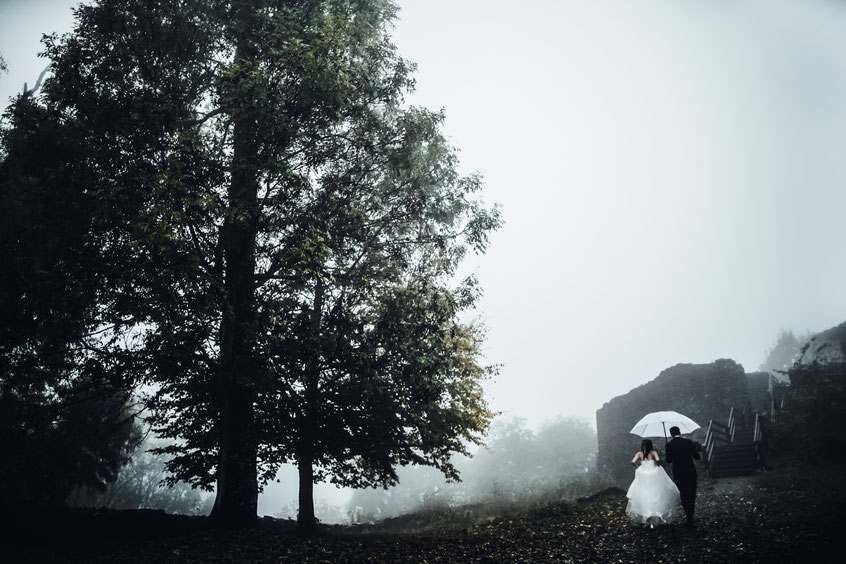 I´ve also shot some weddings this year, with the most extraordinary weather... Awesome fog, heavy rain, hot summer, and breathtaking autumns... I can´t tell you how much I love to take peoples wedding pictures... The emotions that are there during the day are just outstanding... And to capture the love of two souls is something very personal and beautiful... I can´t wait to take the next one...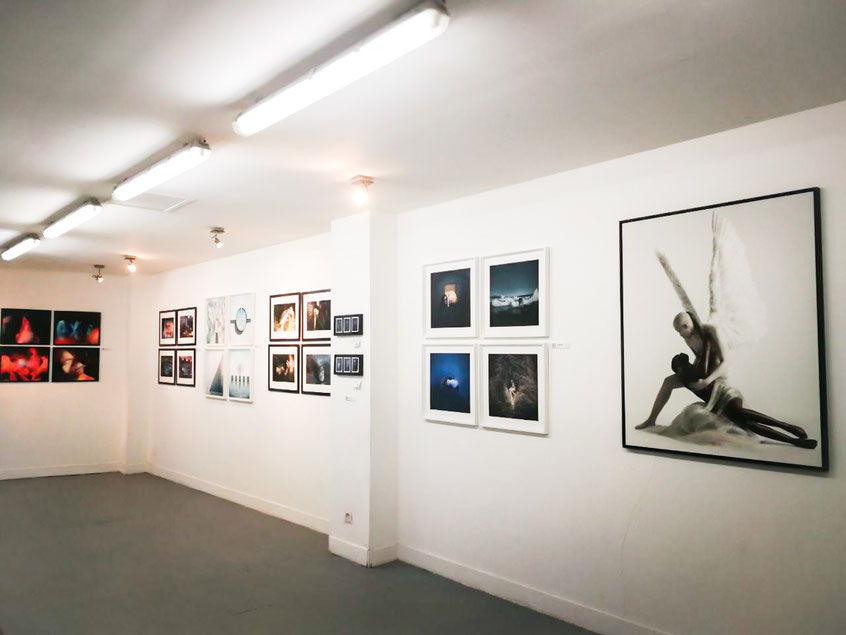 Holy moly.... I´ve had my pictures hanging in Paris... How awesome is that??? Please don´t ask me how I came to that... Cause I have absolutely no idea! I got asked by the wonderful Martin Vegas from ImageNation if I wanted to hang 4 of my pictures there... And here I was... Showing and selling my pictures in Paris... It´s like a dream... I never imagined this would happen to me... I´m sooooo grateful <3 Thank you all so much who support and follow me along my journey...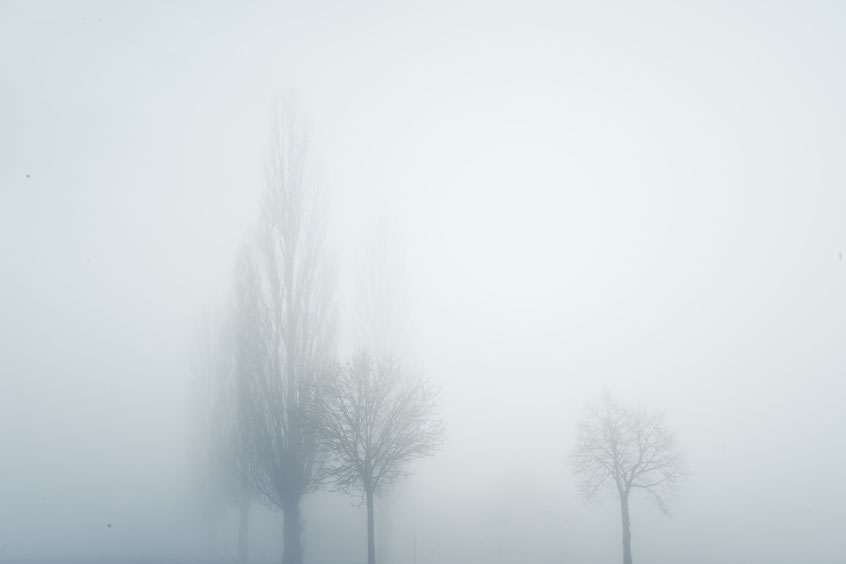 Winter arrived.... This morning I´ve originally had other plans... I wanted to do some grocery shopping and buying some presents... Because I was still a bit jetlaged I woke up very early and wanted to go out around 7 in the morning... But when I stepped out the door I found this awesome, breathtaking light... I couldn´t believe it... I immediately turned around, dressed in my white dress, took some red fabric and my camera and went out taking pictures... This was magical... I can tell you... While taking pictures in the middle of nowhere, an old man walking his dog passed by and watched me... We were talking a bit and I told him how excited I am about this beautiful surrounding and the wonderful light and nature... He then told me that he´s walking there every day and not even noticing... He told me he  has a camera himself and that I reminded him that he could take it out in the mornings as well... And reminding him about the beauty that surrounds us in everyday life... People, I can´t encourage you enough... Follow your hearts and go out... The world beautiful <3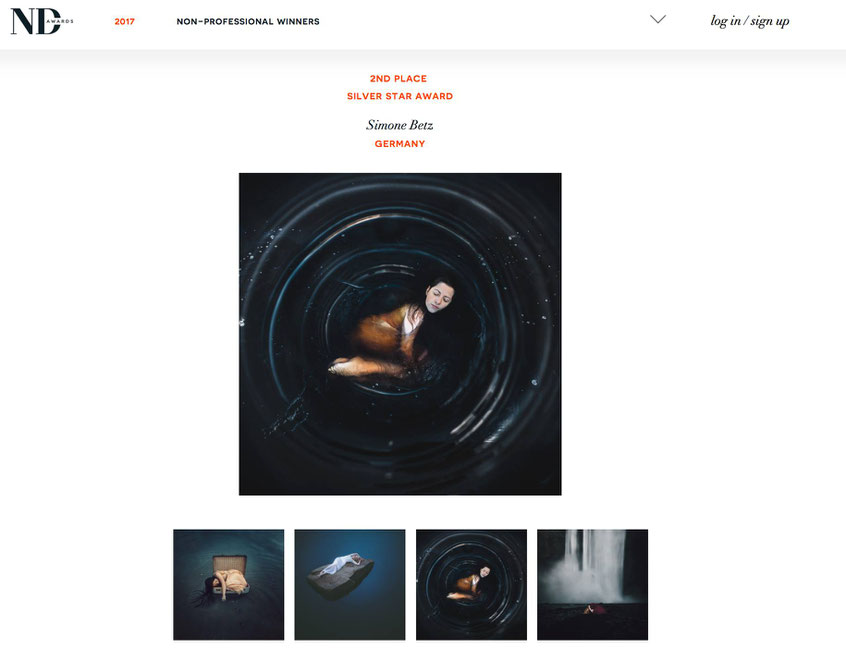 Again... no words how incredible grateful I am that people value my work... That they take the time to look at it and honor it... I won the 2nd price of the amateur category "FineArt" of the ND awards. The first place went to a friend of mine, Tabea from simple-t she´s an awesome artist herself and I coudn´t be honored more being mentioned next to her... There are so many creative souls out there... With awesome work... Let´s encourage and support each other... We´re all in the same boat <3 
---
Some other things that happened this year:
I decided to just buy clothes that are either vintage, or from sources that produce fair and organic and not in cheap sweat shops like in Bangladesh... And I can tell you: It´s not easy... But I´ve made it, a huge challenge to myself. I realized in the end, that I don´t miss anything... And can be happy, that noch child or human being hast to suffer because I´m too lazy to take a look on how my clothes are produced... If you wnat more information about this topic: Fair Wear Foundation is a grate source.
Sometimes we forget that other people are not as lucky, as we are... So I decided to work together and support some of the NGO´s that I know. For example - Frankenkonvoi: a local charity that supports refugees and people in need directly and without huge bureaucracy in Europe. - Also The Light Space: A charity where also Brooke Shaden, one of my favorite photographers founded. They support victims of human trafficking and gender based violence in India, by providing them education as photographers so that they can make a living and deal with their past. We should remember that there is just one world which we all share and live on... We are all humans -  no difference!
So all in all... this year was just outstanding... So many things happened which I couldn´t imagine before... But as one of my favorite artist, Disney once said:
"If you can dream it,
you can do it"
I beliefe everything is possible... As long as we keep on doing, and moving... Standing still is like cancer it stops us, and holds us back... Life is in a constant movement... Constantly renewing... It was a lot of effort and I worked very hard this year (next to my full time job in the medical industry... cause sadly I can´t afford making a living out of my creative work until now...) and a lot of time I have the feeling it´s moving to slow and nothing happens - I´m a very inpatient person - but when I look back on all that what happened this year.... I´m still overwhelmed... What about you? What did happen in your life this year? What are you proud of? What did you achieve? I´d love to listen to your story <3 
---